Hyperkinetics Corporation

Contact Us for Hard-to-Find Products

Cylinder Plug for High Pressure Cylinders

This plug covers the entire flange to prevent damage.  It has a step down area where the O-ring resides.

Part Number:

033-428 - Black

033-434 - Red

033-435 - Green

Internal Thread Protector

This cap protects the threads inside the cylinder from damage when things like washing wands are inserted into the cylinder for internal cleaning.

Part Number:

033-510 - Green

Cylinder Cap Plug

Protects the inside of the cap from insects and other contaminants.  Helps prevent water build up inside the cap resulting in the rusting on of the cap to the neck ring threads.

Part Number:

033-449 - 1 inch oval

033-450 - 2 inch oval

033-451 1 inch round

Note:

May not fit all cylinder caps.  Ask for a free sample.

Snap Ring for 

Valve Protectors

These snap-rings / retaining rings are for securing the carry handle on cylinders without neck ring threads.

Part Number:

Catalina Cylinders - 033-531

Luxfer Cylinders - 033-547

Kidde Cylinders - 033-603

Dip Tube Ring

Prevent the mix-ups between gaseous and liquid withdrawal by installing these dip tube rings on the valve prior to insertion into the cylinder.  Available for both 1 inch and 3/4 inch cylinder valves.

Part Number:

033-493 - 3/4 inch - Red

033-494 - 1 inch - Red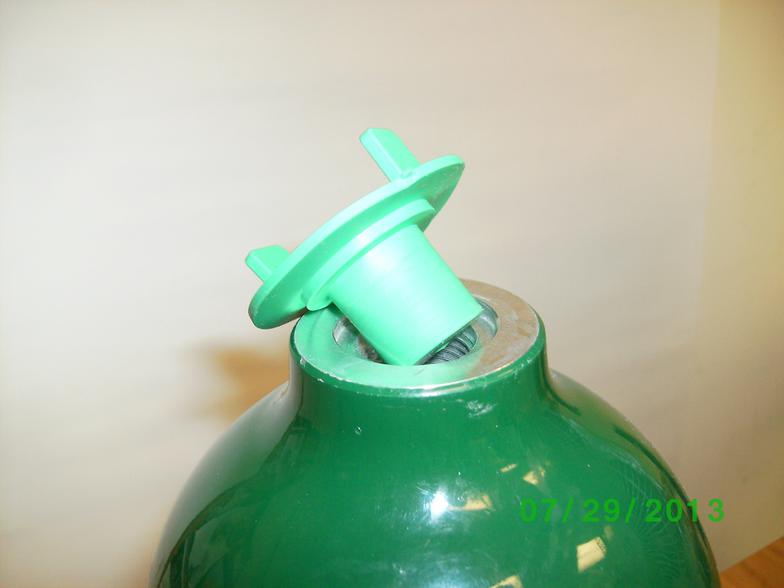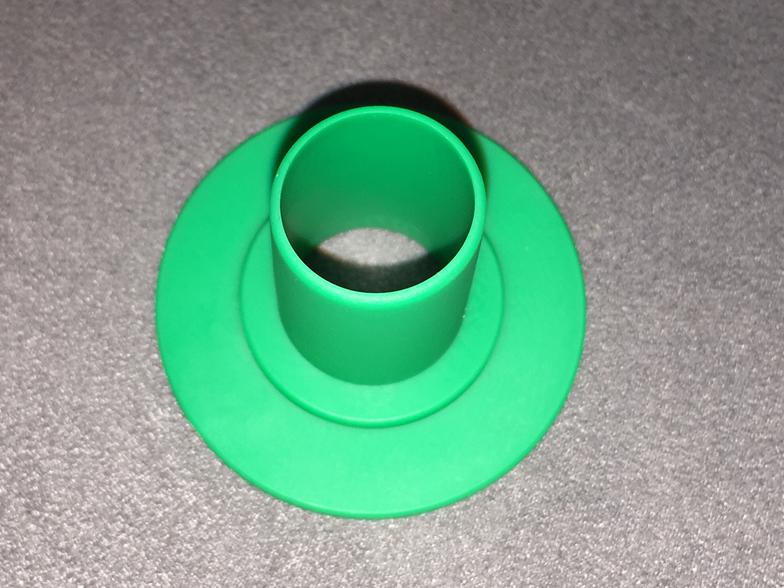 Cylinder Plug for European 25 E threaded cylinders.

ALSO FITS SCUBA TANKS!!

Will protect the valve threads and keep debris out of the cylinder prior to valving.  Has a pull tab for easy removal.

Part Number:

033-422 Black

033-430 Green

Cylinder Plug

This plug is designed for aluminum cylinders that have a straight thread and an O-ring seal.  The plug fits into the recessed area of the cylinder and keeps water and other debris out of the cylinder.

Part Number:

033-425 Black

033-476 - Red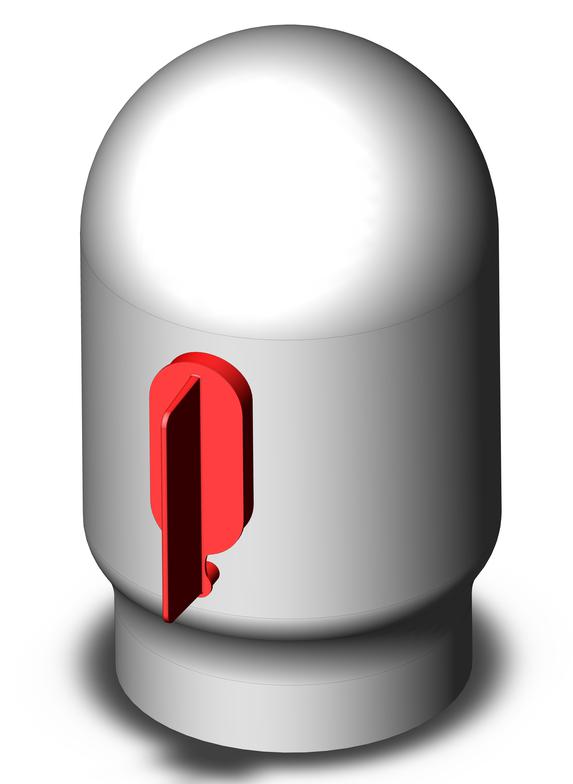 Post Valve Cleaning Plug

This plug is used to put in the orifice of post valve plugs prior to cleaning or washing to help prevent the cleaning solution from getting into the valve or the cylinder.  It is strongly recommended when chemicals will be used during the cleaning process.

Part Number:

033-152 Red